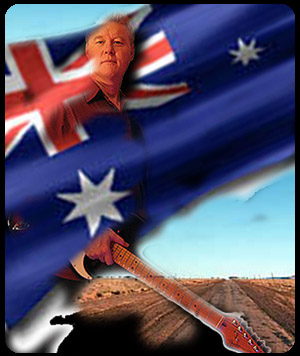 ONE MAN - ONE BAND.

Stephen plays heaps of songs on the guitar. Heaps.

He plays Better Man, 500 Miles, Eagle Rock and Brown Eyed Girl.

He plays To Her Door and Back In The USSR, Crazy Little Thing Called Love and Crunchy Granola Suite.

Songs by The Kinks, The Stones, The Beatles and The Monkees, REM and The Animals.

Way Out West and Sultans Of Swing, songs by the Blues Brothers, The Rightious Brothers, The Band and Barking Spiders, better known as Cold Chisel.

He's played these songs and many many more at venues like Asquith Leagues, Auburn RSL, The Australian Arms Hotel, The Bald Rock Hotel, Bexley Golf Club, Biggles Niteclub, Billabong Hotel, Blackton Workers Club, The Bourbon, Briar's Inn, Camden valley Golf Club, Camden Vally Inn, Campbelltown Catholic Club and the Collector Tavern.

Audiences have sat and listened to songs like Lyin' Eyes, Come Back Again and Light My Fire at places like the Wooloomooloo Bay Hotel, Woodport Inn, Windsor Leagues and the Willoughby Hotel, places like Lakemba Services Club, Newmarket Hotel, Mortdale Hotel and the Orchard Tavern.

People have danced and partied to Stephen performing Elton John and Billy Joel songs, Elvis medleys and one-hit wonder songs in towns as far and wide as Lithgow, Wollongong, Davistown and Umina, Palm Beach and Tamworth.

Newlyweds have celebrated with our boy playing and singing the bridal waltz in hundreds of weddings in and around Sydney.

And many of these songs are played on his Stratocaster guitar, because Stephen likes to play guitar.


Want to know more? Email Stephen now.